Investment for this transformation is available in 3 options:
A. 3 days Access €77 (for people who need a deadline to motivate them)
B. 3 weeks Access €133 (For people who need to watch and rewatch or are busy)
C. Lifetime unlimited Access €197 (For those that will procrastinate or rewatch over and over)
I'm including tiered options so that regardless of your financial situation currently you can access this training.
Purchasing lifetime access will also include my audiobook.
Now I know you might be thinking, I'm not a counsellor or a therapist. I understand. I get it and I know it feels scary. However, when you learn to de-personalise the anxiety for your child it de-escalates the emotional charge. I share plenty of real-time examples in my course that you can learn from and use to support your family's journey. You don't have to figure this out alone or even teach it to them. You'll watch it together.
Your investment is fully backed by my 30-day money-back guarantee. If after watching all my course, you are not satisfied that your family are more empowered with knowledge and understanding of anxiety and its impact on your behaviour than simply e-mail customer-success@diywellbeing.ie
BONUS
If you purchase today, you'll receive discounted coaching support calls for 3 months post purchase date.
€60 instead of €77
We all at times need a listening, non-judgemental support chat to help us get clarity our challenge. I'll help you move your focus from the problem to the solution.
Enrol now to empower your family to change, re-set and reconnect to your happiness.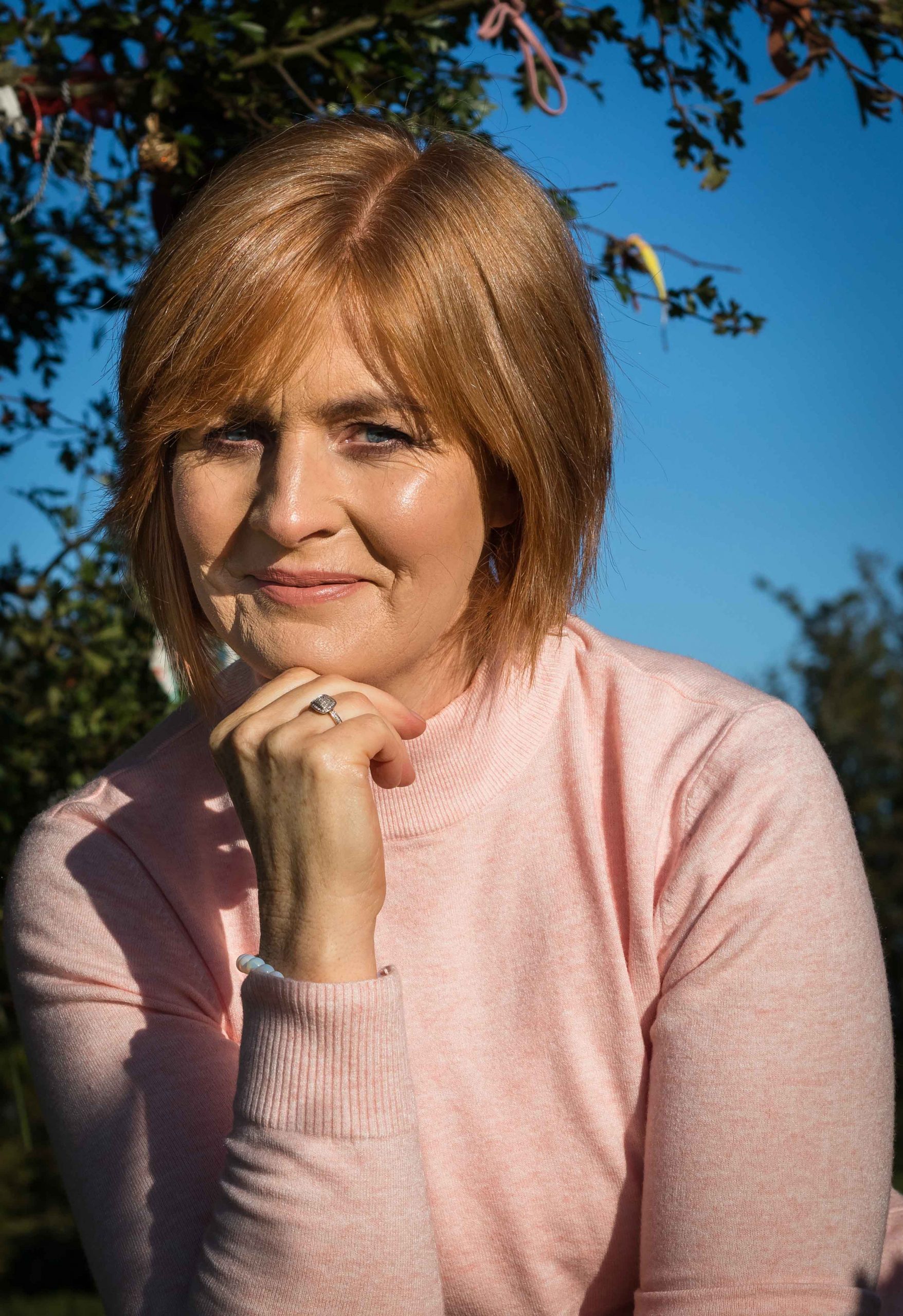 Sinead Flanagan is a
• Social Care Honours Graduate
• Relax Kids Coach
• Published Author
• Moon Mother
• Rihanni Energy Healer
• Mother of 3
She has been featured on numerous podcasts:
Sínead's  book taught me so much over the last few weeks about our brain , our behaviourisms, our thoughts and feelings and more importantly about how to support and nurture our childrens wellbeing especially when we meet a challenging period. I believe that 'Wisdom Wishes' has given me  the confidence ,support and hope as a parent that we are able to get through these challenging and distressing times  while having learned  and gained new life skills along the way.
Edel Flynn – Teacher
This lovely book is filled with love and dedication and is a beautiful follow-on from your classes. It is a wonderful support for parents who need it to help them see they have the power. It really will bring so much calm and comfort to families. I hope you feel really proud of it.
Marineta Viegas-  Founder Relax Kids
Your family needs your presence not perfection
I'm not looking to impress you by making it complicated, I'm looking to empower you by keeping it simple.
Removing judgment of their behavior moves you into a space of loving the other person and naturally creates space for connection.